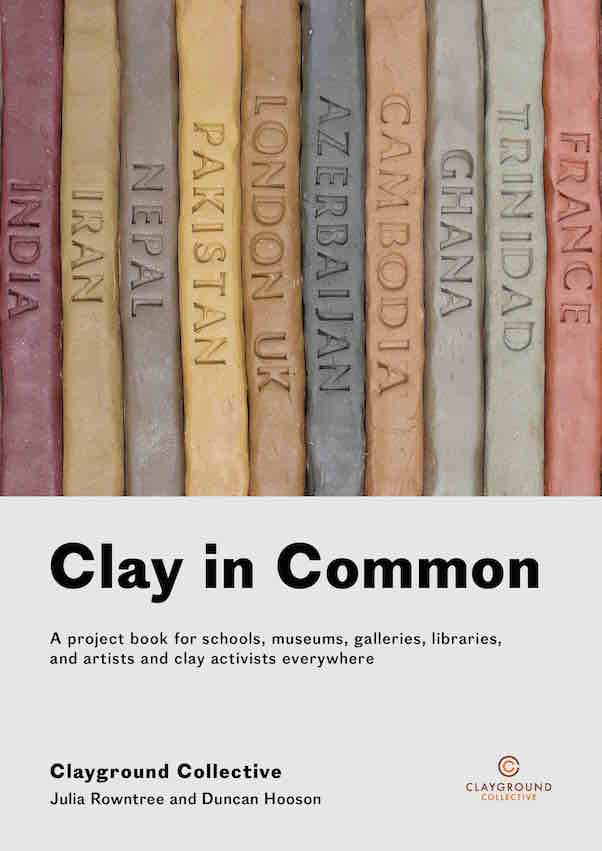 Julia Rowntree
Books and selected publications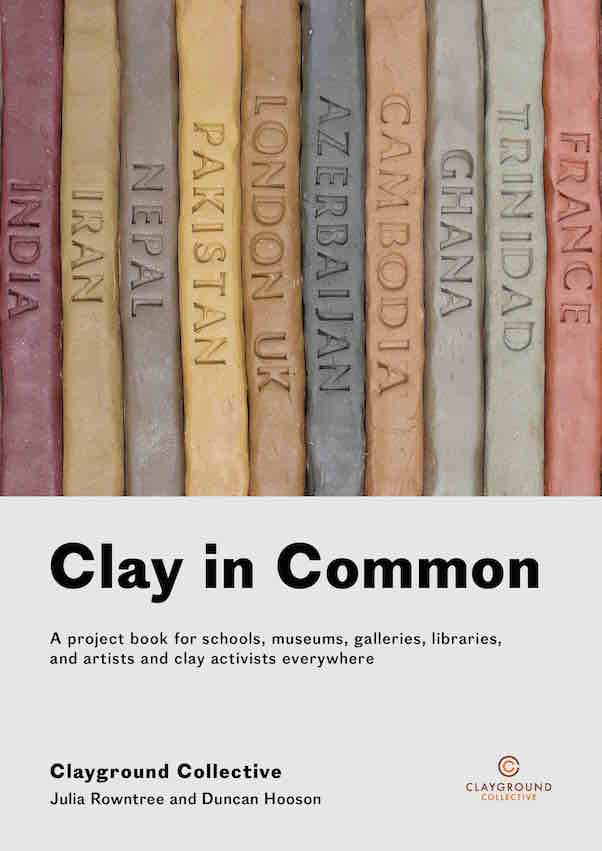 Clay in Common: A project guide for schools, museums, galleries, libraries, and artists and clay activists everywhere
2018, Triarchy Press. Written with Clayground Collective Co-Director, Duncan Hooson, design and writing supported by Paul Hamlyn Foundation.
This volume illuminates the role of clay in passing on skills and knowledge vital to creativity, social engagement, mental and physical wellbeing.
Drawing on Clayground Collective's creative projects 2007-2015, it describes the properties and uses of clay and offers insights into how to:
work with schools, civic institutions and the public;
make projects happen;
build partnerships and fundraise for work in communities;
learn as projects evolve.
"Hooray for clay! Projects that place clay and ceramics centre stage are invaluable - be it in architecture, public sculpture, decorative art, or simple cups and saucers. Passing on an understanding of the material is vital and Clayground Collective are true clay ambassadors. Their extraordinary work is exemplary."
Kate Malone, Ceramic Artist; Judge, BBCTV Great Pottery Throw Down.
Publication with the Crafts Council 2017:
Changing the Performance: A Companion Guide to Arts, Business and Civic Engagement
2006, Routledge in association with NESTA (National Endowment for Science, Technology and the Arts).
Polish translation, 2017, commissioned by the Polish Theatre Institute, Warsaw.

This book details how business sponsorship was developed from scratch in the 80s at the pioneering London International Festival of Theatre and how a revolutionary approach to income generation was initiated in the 90s. The LIFT Business Arts Forum focussed on learning and engagement on equal terms between arts, business and civic institutions, rather than on market motivations.
Changing the Performance speculates about the role of the arts in moving society - including business - to an era beyond oil. It is for anyone balancing culture and commerce seeking more engaged forms of interaction with a range of publics.
"An intractable and perplexing challenge: to engage arts and business in true learning partnerships. This volume demonstrates how interdependence in the cultural commons not only achieves innovation in both arts and business, but also brings their joint forces to bear on public discourse and social adaptation."
Shirley Brice Heath, Professor at Large, Brown University, USA.

Publication:
Report written with Lucy Neal and Rose Fenton, commissioned 2010 by the Cultural Leadership Programme and British Council.